Police Academy Alternate Route Program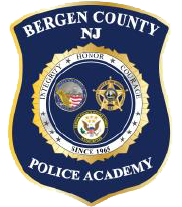 2022 ALTERNATE ROUTE PROGRAM ANNOUNCMENT
The Bergen County Police Academy will participate in the Alternate Route Program for our July 2022, and January 2023 Basic Course for Police Officers classes. The selection process will begin in February 2022 with no more than 240 applicants being accepted for the examination.
Applications will be distributed on the mandatory orientation session (Wednesday February 9, 2022 at 7:00 p.m. or Saturday February 12, 2022 at 9:00 a.m.). The aforementioned orientations will be conducted at the Bergen County Law and Public Safety Institute (281 Campgaw Road, Mahwah NJ). Please review the below information.
DO NOT CALL THE POLICE ACADEMY – ALL QUESTIONS WILL BE ANSWERED AT THE ORIENTATION
The Alternate Route Program (N.J.S.A. 52:17B-69.1) was designed to give individuals interested in becoming police officers, the opportunity to attend a certified police training academy at their own expense, prior to being hired by a law enforcement agency.
Although successful completion of the program does not guarantee a candidate a position in law enforcement, graduates will have received training from a certified police academy and are able to pursue employment as a certified police officer for a 3 year period from date of graduation.
The Basic Course for Police Officers is currently 22 weeks in duration at the Bergen County Police Academy.
Eligibility Requirements:
Must be a Citizen of the United States
Must have a valid NJ Driver's License
Must be at least 18 years of age and not over 35 at the completion of the program
Must have completed 60 college credits with a GPA of 2.5 or above prior to the first day of training or 2 years of active military service or a combination of the two. Applicants must supply a copy of their DD214 as proof of military service.
Must be a resident of the State of New Jersey prior to entrance into the academy
Must be of good moral character and not convicted of any criminal offense.
Must be in good health, sound physical condition and able to participate in a rigorous physical training program.
Able to read, write, and speak the English language well and intelligently
Selection Criteria:
Mandatory Orientation attendance
Application
Written examination
Physical fitness test
Interview
Medical examination including stress and drug tests
Psychological examination
Background investigation
As a reminder, applicants must attend a mandatory orientation session prior to applying to the Alternate Route Program. This orientation will explain all of the necessary steps in the process. Applicants must attend either Wednesday February 9, 2022 at 7:00 pm, or Saturday February 12, 2022 at 9:00 am. Please have your mobile phones in your possession at the orientation and dress in proper attire.
DO NOT CALL THE POLICE ACADEMY – ALL QUESTIONS WILL BE ANSWERED AT THE ORIENTATION
Lt. Juan Arroyave

Commanding Officer

Phone: 201-226-5611

Lt. Damian Pope

Officer in Charge

Phone: 201-226-5812

Sgt. Chris Fernicola

In-Service Training

Phone: 201-226-5768

Ofc. Alex Herrera

Senior Recuit Training Advisor

Phone: 201-226-5873

Ofc. Daniel Solares

Recruit Training Advisor

Phone: 201-226-5872

Ofc. Dave Affinito

Recruit Training Advisor

Phone: 201-226-5824

Lt. Mike Doyle

Range Master

Phone: 201-226-5861

Sgt. Robert Sloma

Range Master

Phone: 201-226-5862

Chief Robert Peacock (Ret.)

ALT Route Advisor

Phone: 201-785-5703

Ms. Laura Sans

Administrative Assistant

Phone: 201-226-5825
---
Bergen County Law & Public Safety Institute
281 Campgaw Road • Mahwah, NJ 07430
Phone: 201-785-5700
Hours: Mon - Fri 8am - 4:30pm