Welcome to the Bergen County Public Safety Operations Center (PSOC)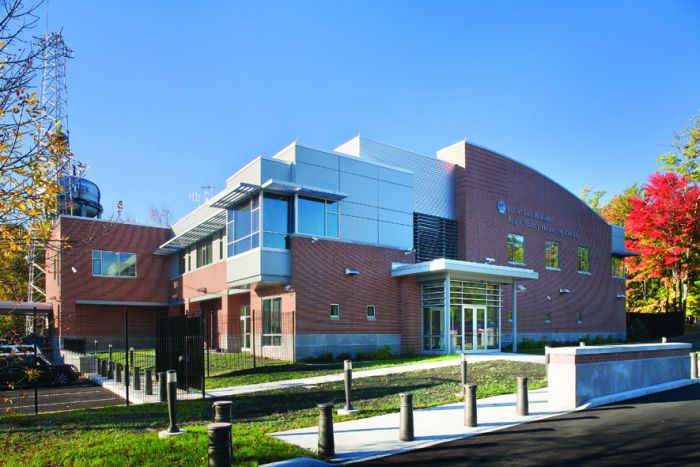 Home of Bergen County Communications
Charles Schwartz, Director
Bergen County Public Safety Operations Center - PSOC
285 Campgaw Road
Mahwah, NJ 07430
Ph: 201-785-8500
The Bergen County Communications Center is home to Bergen County's 9-1-1 and dispatch operations. We serve 21 towns and act as a 9-1-1 secondary alternate call routing center for all of Bergen County, other county agencies and All County Emergency Resource Phone Service.
If you are interested in a career as a Public Safety Telecommunicator please contact
Mission Statement
The mission of the Bergen County Communications Center is to provide courteous, prompt and professional service to all we serve.
Communications is the vital link between the citizens of Bergen County and the emergency services that they may require.
We are committed to providing each 9-1-1 call with compassion and accuracy to facilitate the dispatch of police, fire and emergency medical services.
Our Public Safety Telecommunicators are committed to providing reliable communication and information to our first responders.
We strive to continuously improve through training, public feedback, and team work.
Communications will utilize our technology and experience and will continue to grow to fulfill the needs of our county and all who pass through it.
Calls for Service in 2017
Non 9-1-1 Emergency / Adminstrative Calls: 396,342
9-1-1 Calls: 82,497
2017 Total Number of 9-1-1 & Administrative Calls: 478,839
Calls for Service in 2016
Non 9-1-1 Emergency / Adminstrative Calls: 176,790

9-1-1 Calls: 78,493

2017 Total Number of 9-1-1 & Administrative Calls: 255,283

Follow us on Social Media:
Charles Schwartz
Director of Communications
201-785-8510
Lisa Curry
Executive Assistant
201-785-8554
Cell: 201-316-4805
---
Bergen County Department of Public Safety
Division of Bergen County Communications
Public Safety Operations Center
285 Campgaw Road • Mahwah, NJ 07430
Hours: Mon - Fri 8am - 5pm