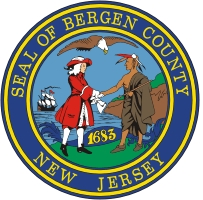 Bergen County Medical Examiner Office (BCMEO)
MISSION STATEMENT:
To provide high quality medicolegal death investigation for all deaths within medical examiner jurisdiction within Bergen County by responding accordingly to scene examinations, evaluate forensic concerns and conduct postmortem examinations to determine the cause and manner of death.
PROGRAM/ MAJOR ACTIVITIES DESCRIPTIONS:
The Bergen County Medical Examiner Office (BCMEO) investigates all deaths referred to the County of Bergen by law enforcement or hospitals and to assess forensic considerations and to prepare a Report of Investigation by Medical Examiner (RIME) on each case to reflect the extent of jurisdiction. The primary duty of the medical examiner is to examine the human body and order appropriate tests to adequately determine the cause and manner of death and thereby provide closure and comfort to grieving family members. The duty of the medicolegal death investigator is to respond to scenes, collect all information and evidence needed and provide the medical examiner with information prior to conducting the postmortem examination. The medical examiner also provides expert courtroom testimony for the Prosecutor's Office. All medicolegal death investigators are highly trained to ensure efficient investigations for the medical examiner. The medical examiners also provide educational services to Bergen County Academies, St. Barnabas Medical Center pathology residents, Bergen County police academy recruits, other police recruit classes when requested, attend conferences to maintain their NJ license and medical examiner certification and also participate with specialized committees related to the medical examiner field.
Zhongxue Hua, M.D., Ph.D.

County Medical Examiner
201-634-2940

Debra Trentacosta

Administrative Assistant
201-634-2940
---
Bergen County Department of Public Safety
Division of Medical Examiner
351 E. Ridgewood Avenue • Paramus, NJ 07652
Hours: Mon - Fri 8:30am - 4:30pm
201-634-2940
---