The mission of the Bergen County Office for Children is to strengthen and coordinate child care services for families and child care providers, focusing on the availability, affordability, and quality of early care and education.
The Office coordinates child care services in Bergen County, with a focus on availability, affordability and quality of child care. Parents are assisted with counseling on choosing child care, referrals to child care providers, and child care subsidies. The Office trains, registers, and monitors family child care, and provides professional development opportunities and technical assistance for the child care community.
BEFORE COMPLETING THE NJCK APPLICATION, CLICK THE LINK FOR THE New Jersey Department of Human Services WEBSITE TO CALCULATE YOUR ELIGIBILITY AND/OR COPAY.
ANTES DE COMPLETAR LA SOLICITUD DE NJCK, HAGA CLIC EN EL SIGUIENTE ENLACE: New Jersey Department of Human Services PARA CALCULAR SU ELEGIBILIDAD Y / O CO-PAGO
Is Your Child Ready to Stay Home Alone?
The laws in New Jersey do not specify an age when a child is considered old enough to stay home alone. Parents must make an individual decision based on many factors. View guidelines and things to consider in making this difficult decision.
Attention Child Care Providers
Get guidance on radon testing for child care centers.

Child Care Providers please note: Emergency closure dates must be reported to the Office for Children within the E-Child Care 13 day back swipe period.
Tell Us Your Story About Child Care
Please take a moment and share your story with us through this form.

The Housing Authority of Bergen County is pleased to announce the opening of the Section 8 Housing Choice Voucher program wait list. Beginning Monday, January 14, 2019 through Friday, January 18, 2019 the HABC will accept pre-applications. A random selection lottery will be conducted to select 350 applicants to be placed on the wait list. Persons applying must meet all income and eligibility requirements. You must be eighteen (18) years of age or older or be an emancipated minor to apply.
For more detailed information please go to http://www.habcnjs8waitlist.org/
---
Office for Children
One Bergen County Plaza • 2nd Floor • Hackensack, NJ 07601-7076
Phone: 201-336-7150 • Fax: 201-336-7155
Office Hours:
Monday through Friday: 8:30 a.m. – 5:00 p.m.
Call if you need an appointment before or after office hours.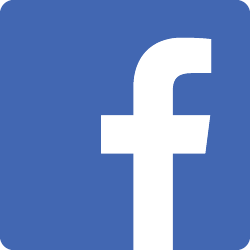 Follow us on Facebook