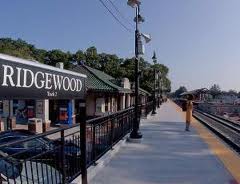 As the grand conduit through New York City by way of the George Washington Bridge, Bergen County is only one mile from the largest city in the United States. Given this ideal location, Bergen County has developed an intricate and sophisticated road and mass transit network over the years. This network provides transportation linkages to the surrounding metropolitan region through numerous miles of roads, three passenger rail lines along with 29 train stations, 51 NJTransitbus routes, Edgewater Ferry Landing with direct access to Midtown Manhattan, Teterboro Airport and the GW Bridge.
Directory of Bergen County Transportation:
Bergen County Community Transportation
Hackensack, NJ 07601
Phone: 201-368-5955
Elderly and Disabled-East Rutherford and Hackensack area.

Global Terminal & Container Services LLC


Hackensack, NJ 07601
Global Terminal presently has 100 acres of fenced and lighted land, including 78 acres of paved and lighted marshalling areas for containers mounted on chassis and container stacking areas.Global Terminal and Container Services LLC facility in Jersey City resides on the coast of the Upper New York Bay.

John F. Kennedy International Airport


Hackensack, NJ 07601

Located on Jamaica Bay in the southeastern section of Queens County, New York City. The airport is located 15 miles by highway from Midtown Manhattan.

LaGuardia Airport


Hackensack, NJ 07601

LaGuardia is located in the borough of Queens, New York City, bordering on Flushing Bay and Bowery Bay. The airport is eight miles from Midtown Manhattan.

Newark Liberty International Airport


Hackensack, NJ 07601

Newark Liberty International Airport, the busiest air facility in the New York Metropolitan Area, is just a short distance from anywhere in Bergen County. Newark Liberty (EWR) is an international airport within the city limits of both Newark and Elizabeth, New Jersey.
Port Newark / Elizabeth-Port Authority Marine Terminal
Hackensack, NJ 07601

Port Newark / Elizabeth is home to three fully-equipped containership terminals. It features ExpressRail, the port's on-dock rail facility, more than one million square feet of warehouse space, seven distribution buildings, numerous terminal buildings, and an auto preparation center.

Port Newark Container Terminal


Hackensack, NJ 07601

A 228.8-acre (76 hectares) state-of-the-art facility at the Port of New York and New Jersey. PNCT has the capacity to handle more than one million twenty-foot-equivalent containers annually. PNCT offers over 82 straddle carriers, 9 cranes, and four berths, as well as 45,000 feet of near-dock rail capacity.
Located in Bergen County, Teterboro Airport is a convenient option for general aviation and charter activity just 12 miles from mid-town Manhattan.
Quick Links
Joanne Cimiluca
Director of Economic Development
Division of Economic Development
One Bergen County Plaza • 3rd Floor • Hackensack, NJ 07601-7076
Phone: 201-336-7336
---
Department of Administration and Finance
One Bergen County Plaza • 5th Floor • Hackensack, NJ 07601-7076
Phone: 201-336-7335 • Fax: 201-336-7304