For Immediate Release:
January 15, 2019
Bergen County Celebrates Korean American Day
(Hackensack)- Last night, Bergen County officials and local community leaders came together at One Bergen County Plaza for the annual Bergen County Korean American Day celebration.
Established by Congress, Korean American Day celebrates the arrival of the first Korean immigrants to the U.S. 116 years ago, as well as the contributions of Korean Americans to our communities in the years that followed. Bergen County, one of the most diverse counties in the state, is home to approximately 60,000 people of Korean descent.
During the celebration, Bergen County recognized local Korean American community leaders and organizations for their achievements and dedication to Bergen County.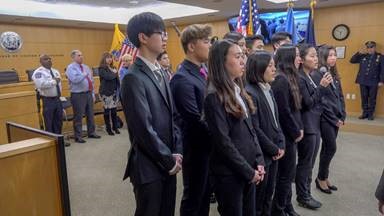 Korean American Association of New Jersey (KAANJ) Youth Choir performs the National Anthem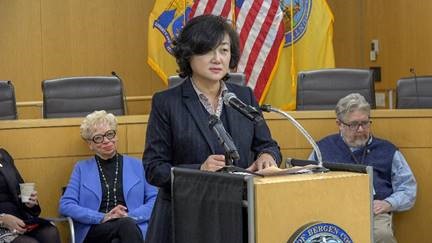 Elynn Park, past president of the Korean American Association of New Jersey, speaks at the event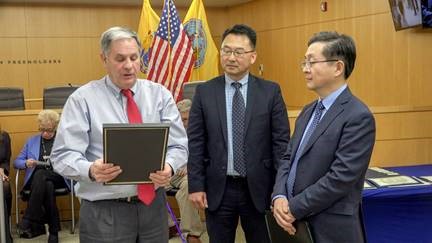 County Executive Jim Tedesco presents Korean American Day Proclamation to Palisades Park Mayor Christopher Chung and Korean Deputy Consul General Sung Kyu Woo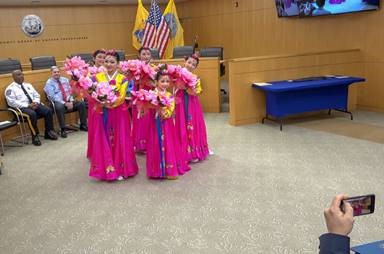 Girls from the Woorigarak Korean Cultural Art Center perform a traditional dance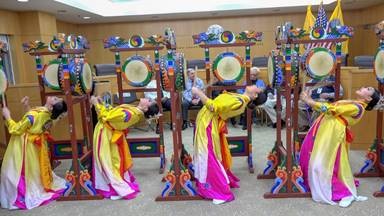 Youth Korean Traditional Music Team performs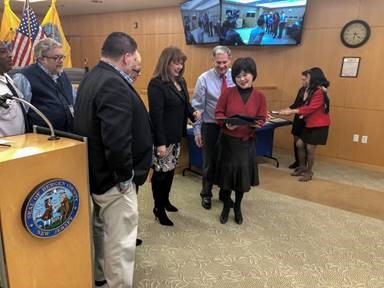 County officials recognize the 2019 Community Service Honoree Mi Kyung (Jasmine) Je, Executive Director of the Asian Women's Christian Association and a resident of Teaneck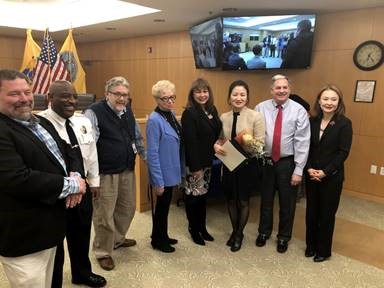 County officials recognize the 2019 Business Honoree Judy J. Chang, an attorney specializing in immigration law and a resident of Englewood Cliffs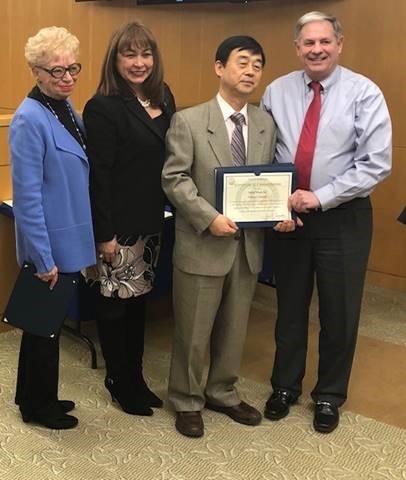 County officials recognize the 2019 Educator Honoree Seong Hwan Seo, a computer science teacher and resident of Fort Lee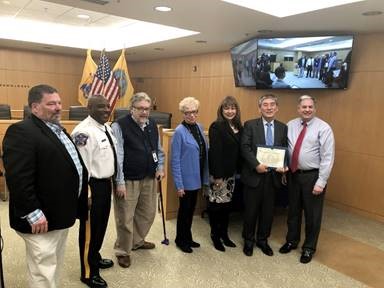 County officials recognize the 2019 Humanitarian Honoree Chong Il Kim, a philanthropist and resident of Palisades Park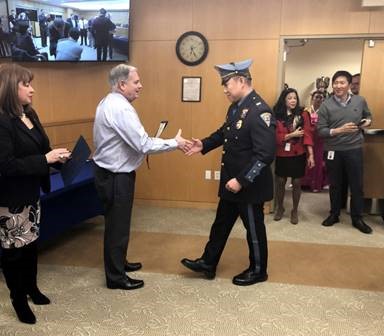 Freeholder Chairwoman Germaine Ortiz and County Executive Tedesco recognize the 2019 Law Enforcement Honoree Palisades Park Lieutenant Shawn Lee