FOR IMMEDIATE RELEASE:
September 13, 2023
PRESS CONTACT:
Derek Sands
This email address is being protected from spambots. You need JavaScript enabled to view it.
COUNTY UPGRADES RESTROOMS AT ALL GOLF COURSES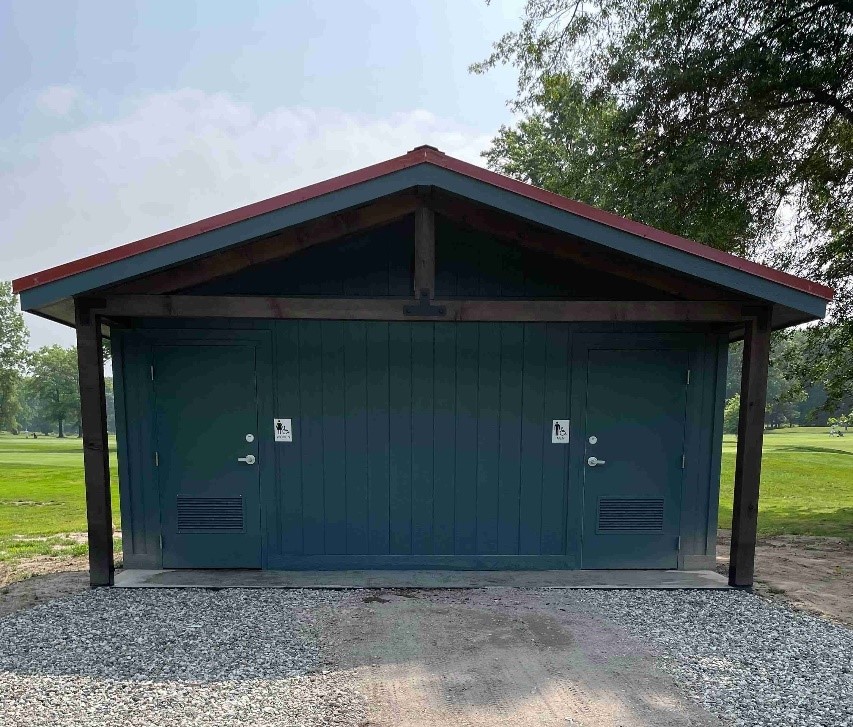 (HACKENSACK, NJ) – Bergen County Executive Jim Tedesco, the Bergen County Board of Commissioners, and the Bergen County Parks Department are excited to announce the installation of brand new, upgraded comfort station facilities at all Bergen County golf courses.
These new self-contained restrooms from Green Flush Technologies, LLC are ADA accessible, energy efficient, and equipped with a running water toilet, warm running water for handwashing, solar panels, and natural light. The upgraded comfort stations are a culmination of over two years of research, planning, and implementation and were a $1.36 million investment.
"Investment in our community's golfing experience is an investment in our residents' quality of life," said County Executive Jim Tedesco. "The installation of these state-of-the-art comfort stations reflects our commitment to enhancing accessibility and sustainability in Bergen County's recreational facilities. We believe every golfer should enjoy top-class amenities, and these upgraded are a testament to that commitment."
"Recreation opportunities are a significant priority of ours in Bergen County," said Bergen County Commissioner Rafael Marte. "This project was a significant investment in sustainability and innovation, and ensures our golfers will continue to enjoy our courses with increased convenience and comfort."
"We wanted our golfers to enjoy a more upscale, comfortable, and aesthetic experience." said Ian Kunesch, Director of the Golf Division within the Bergen County Department of Parks & Recreation. "And these comfort stations are top-class, a true upgrade to our facilities. They could be put on any private country club."
In accordance with the 2019 Bergen County Parks Master Plan, the installation of these facilities is designed to improve accessibility, aesthetics, and playability of the county's golf courses. Bergen County golf courses welcome an average of 250 people per day. A course takes 4-4.5 hours to play and only circles back around near the clubhouse once, so having a bathroom option on the course is essential. For years, the only bathrooms available on the courses were porta-johns. The improved facilities are located strategically throughout the courses where golfers will be near them multiple times while making their rounds of the course and restroom breaks won't ruin the flow of play.
In all, eleven Green Flush Restroom units were installed across the county's six golf courses, totaling 20 new bathrooms. Each unit is entirely self-contained, meaning it requires no outside utilities such as water or electricity, which significantly reduces their environmental impact.
For more information about Bergen County Golf, visit www.GolfBergenCounty.com.
Bergen County has six golf courses which include Darlington Golf Course in Mahwah, Orchard Hills Golf Course in Paramus, Overpeck Golf Course in Teaneck, Rockleigh Golf Course in Rockleigh, Soldier Hill Golf Course in Emerson, and Valley Brook Golf Course in River Vale. Bergen County Golf is dedicated to providing an enjoyable golf experience through well-maintained golf courses, reasonably paced rounds, and friendly customer service.
Below: Photos of green flush modular restrooms being installed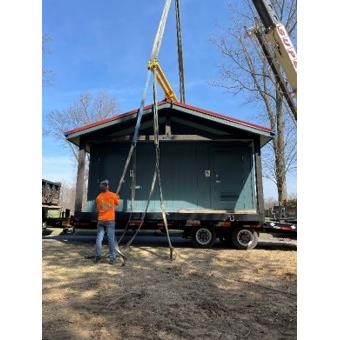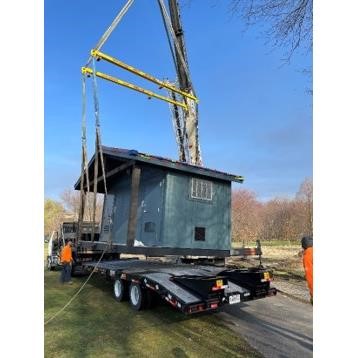 # # #