FOR PLANNING PURPOSES:
September 12, 2023
Media Contact for the County of Bergen
Contact: Derek Sands
This email address is being protected from spambots. You need JavaScript enabled to view it.
Media Contact for Bergen Community College
Contact: Dr. Larry Hlavenka Jr.
This email address is being protected from spambots. You need JavaScript enabled to view it.
MEDIA ADVISORY – PARAMUS – THURSDAY
County & College to Host Joint Bergen Hispanic Heritage Month Celebration
What: Bergen County Executive Jim Tedesco, the Board of County Commissioners, Bergen Community College, and the County's Hispanic Advisory Committee invite the general public and media to attend the County of Bergen's Annual Hispanic Heritage Month celebration on Thursday, September 14 at 5:30 p.m. at Bergen Community College in Paramus. Hispanic Heritage Month, which takes place between September 15 and October 15th, is recognized annually by the United States as it coincides with the Independence Days of eight Latin American nations, Costa Rica, El Salvador, Guatemala, Honduras, Nicaragua, Mexico, Chile, and Belize.
Where: The Campus Quad at Bergen Community College, 400 Paramus Road, Paramus
When: Thursday, September 14th at 5:30 p.m.
Who:
County Executive Jim Tedesco
Dr. Eric Friedman, President of Bergen Community College
Representatives from the Bergen County Board of County Commissioners
Bergen County's Hispanic Advisory Committee
State and Local Officials
Media: Open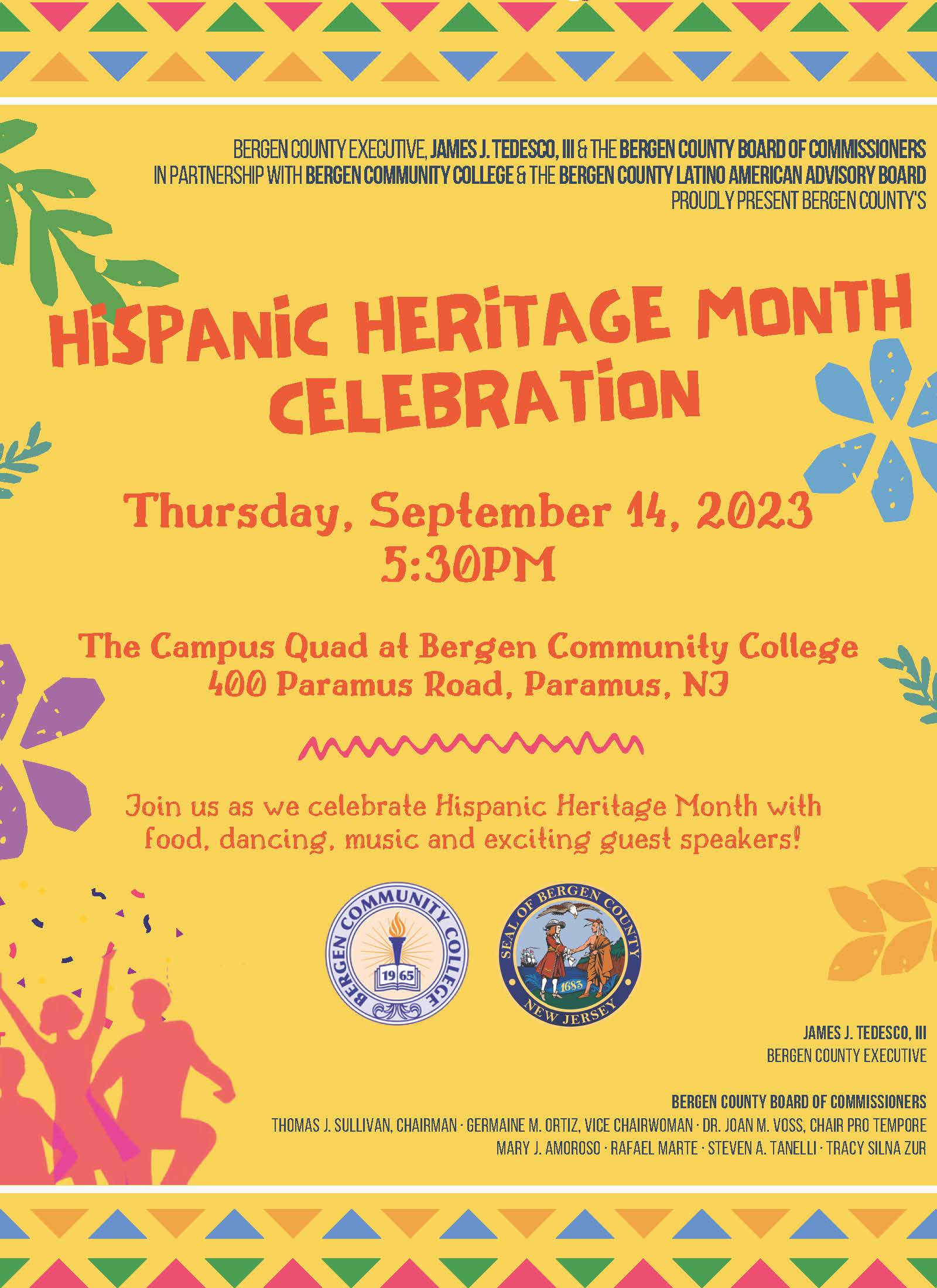 # # #