MEDIA ADVISORY:
September 7, 2022
Media Contact for the County of Bergen
Contact: Derek Sands
Phone: 201.250.6080 E-mail: This email address is being protected from spambots. You need JavaScript enabled to view it.
MEDIA ADVISORY – SOUTHERN BERGEN COUNTY – THURSDAY
COUNTY TO CELEBRATE GRAND OPENING OF NEW ROWING CENTER IN RIVERSIDE COUNTY PARK
What: Bergen County Executive Jim Tedesco, the Board of County Commissioners, and the Bergen County Department of Parks invite the general public and members of the media to Riverside County Park South on Thursday, September 8 to celebrate the grand opening of the Bergen County Rowing Center.
The new 14,285 square foot state-of-the-art two-story boathouse will meet the increased demand for public rowing with more efficient and increased boat storage. The facility also includes a multi-purpose space ideal for local community, rowing, and environmental groups to host meetings, classes, and trainings. Funding for the rowing center came from the Bergen County Open Space Trust Fund and grants from NJ Green Acres and the NJ Office of Natural Resource Restoration.
Where: Bergen County Riverside County Park South – Riverside Ave, Lyndhurst, NJ 07071 ( please click here for a map of the park )
When: Thursday, September 8 at 10:30 a.m.
Who:
Bergen County Executive Jim Tedesco
Bergen County Commissioner Chairwoman Tracy Zur
Parks Liaison to the Bergen County Commissioner Board Steve Tanelli
Representatives from the Passaic River and Bergen County Rowing Associations
Representatives from NJ Green Acres and the NJ Department of Environmental Protection
Representatives from the Passaic River Coalition
State and local officials
Media: Open
Additional Information: Attached is a photo of the exterior of the new Bergen County Rowing Center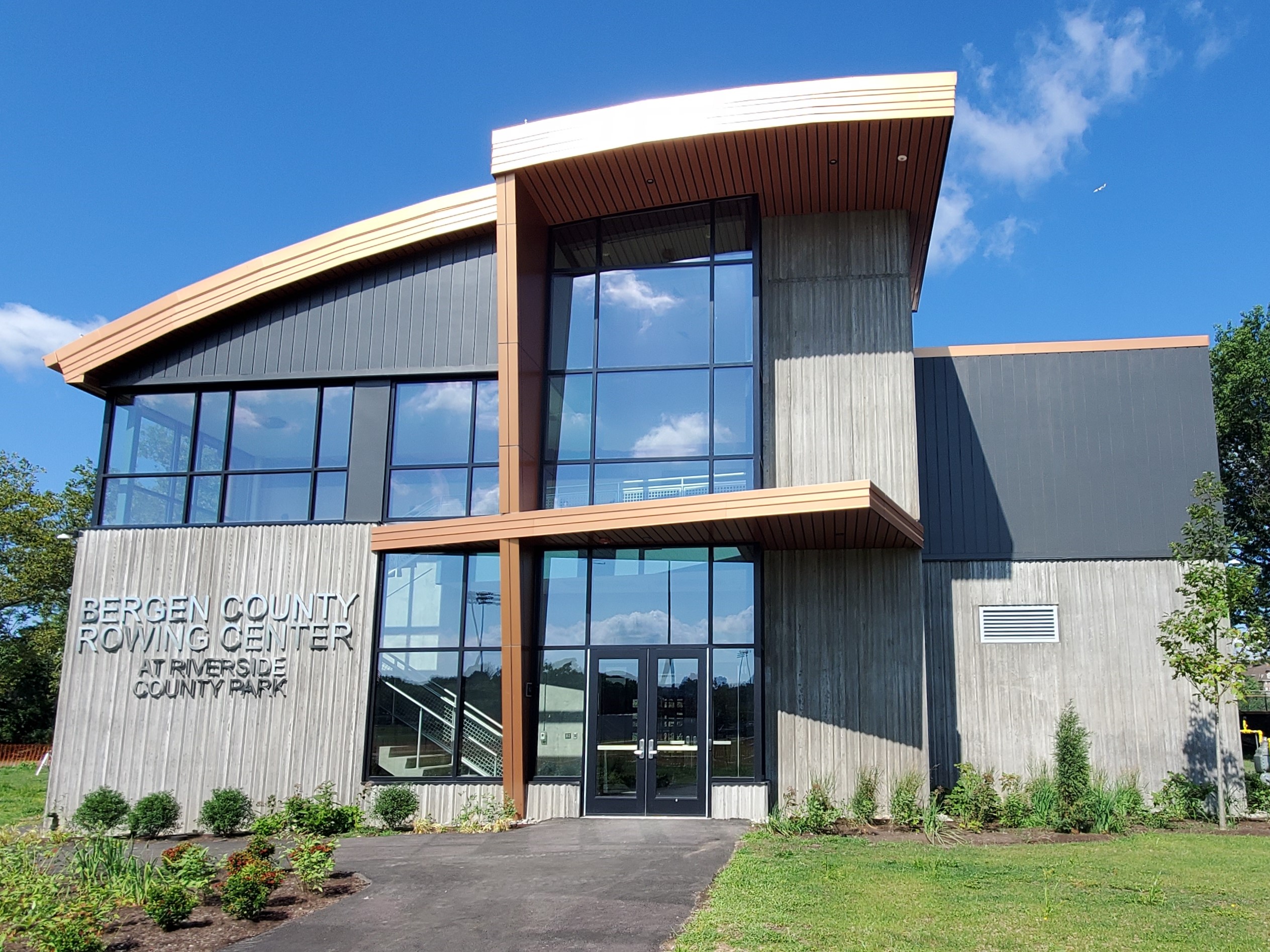 ###