Bergen County's Emergency Rental and Utility Assistance Program IS STILL OPEN!
- Funding is limited so don't wait, apply today!
The County of Bergen Emergency Rental Assistance Program (ERAP) is REOPENED TO ALL NEW TENANT APPLICATIONS! Landlords and Property Managers please tell your tenants to APPLY NOW!
Please contact the Greater Bergen Community Action call center at 201-464-8970 if you need assistance with applying!
Program Overview
**Please be advised that PSE&G will be verifying utility bills prior to payment being distributed.
The County of Bergen is providing financial relief to eligible Bergen County residents who experienced a financial hardship during the COVID-19 pandemic. Tenants who have been unable to pay their rent and/or utility payments since March 2020 are encouraged to apply for funding.
Bergen County's Emergency Rental Assistance Program (ERAP) is here to help PREVENT HOMELESSNESS AND PAY YOUR LANDLORD!
Bergen County's ERAP will pay up to 12 months of owed back rent dating back to March 2020.
ERAP will ALSO pay up to 3 months of future rent payments in addition to requested back rent

New Applicants please make sure to ask in your application for 3 months of rent going forward plus your back rent request. Existing Applicants and Landlords, we will automatically check your application to see if eligible for additional 3 months of prospective rent.

There is NO MAXIMUM rent cap on funding award.
Payments are ONLY MADE DIRECT TO LANDLORDS and/or PROPERTY MANAGERS.
Tenants must start the application process, so please TENANTS APPLY to get APPROVED!!
Immigration Status DOES NOT MATTER! You can and are encouraged to apply as a non-US Citizen. Every eligible Bergen County Resident is welcome!
Qualifications:
To qualify for Bergen County Emergency Rental and Utility Assistance funding, applicants must meet the following criteria::
Bergen County resident primarily responsible for paying rent;
Immigration Status does not matter, any non-US Citizen may apply
Make less than 80% of the average median income of Bergen County (e.g., less than $78,500 for a family of four);
Experienced a loss of income or financial burden since March 13, 2020 related to the Covid-19 pandemic;
More Information:
Please call us for assistance or more program information at the Call Center 201-464-8970. Call Center will be open Monday through Friday 9AM to 5PM
Need Help Filling Out Your Application? Need Additional Language Services?
Greater Bergen Community Action is partnering with County of Bergen to assist any applicant who needs one-on-one help filling out their ERAP application - whether over the phone or to use their computer resources.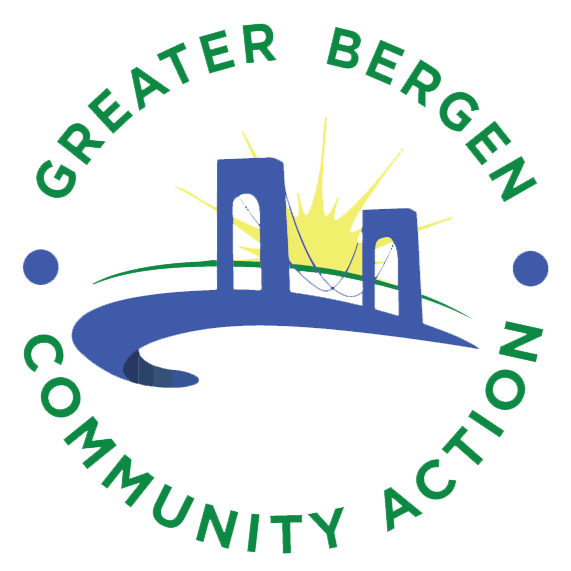 If you need in-person or technical assistance with the ERAP Application please call Greater Bergen's help line – 201-464-8970.
Hours: Monday through Friday 9AM - 5PM
Evening Hours: Tuesday and Thursday 5PM - 8PM
Weekend: Saturdays 9AM – 1PM
In person appointments are at Greater Bergen Headquarters: 294 Union Street, Hackensack NJ.
*No walk ins, must call ahead
Language Translation Services Available (Spanish, Korean, Russian, Portuguese, French, Filipino, and Turkish)