Location: Van Saun County Park, Forest Avenue, Paramus/River Edge, N.J.
Hours: Open from 9 a.m. to dusk.
Contact: 201-336-7267
Van Saun Park: 201-262-3771
Call for accessibility information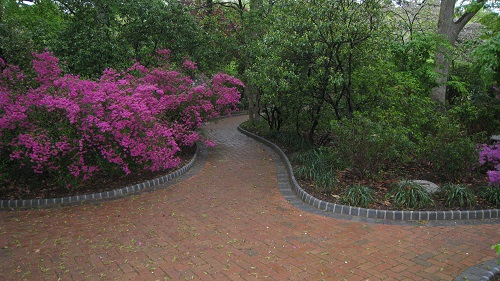 A County Historic Site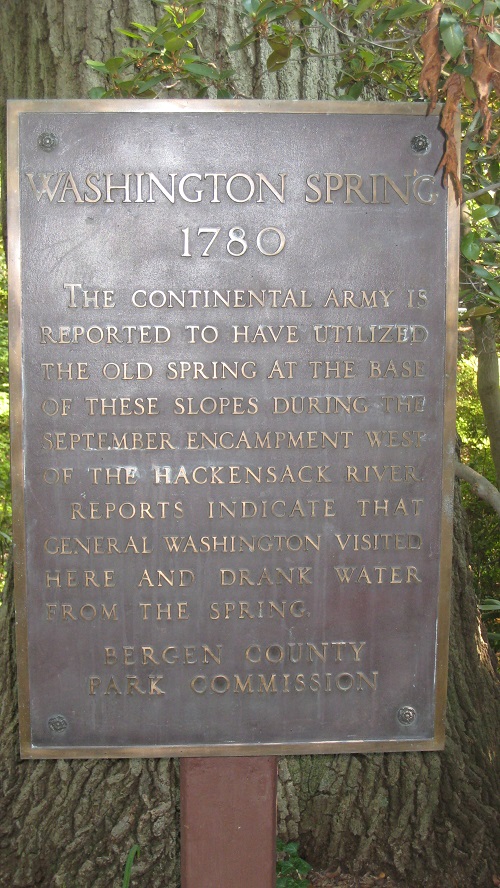 Washington Spring, located in Van Saun County Park, is associated with General George Washington and the movement of his Continental Army through Bergen County during the Revolutionary War.
This hollow between hills was known as "Slukup" until it was changed to "Spring Valley" in 1832. The local Banta family, one of the regions earliest settlers was from Friesland in northern Holland; in the Dutch Frisian language "slukup"
described a boggy area. The park's land was part of 300 acres owned by Albert Zabriskie in 1686.
In 1695 he sold 224 acres to Jacob Van Saun of New York City.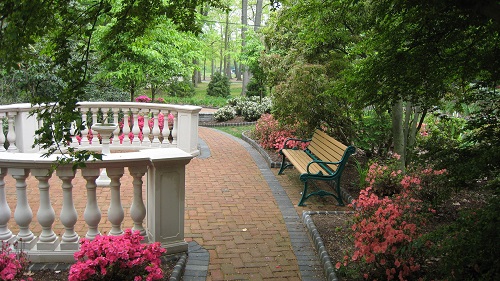 On September 4, 1780, General Washington moved Continental Army troops of approximately 14,000 into a strategic encampment west of the Hackensack River between New Bridge in the south and Kinderkamack to the north in Steenrapie (River Edge). Hendrick Banta reportedly sold a barrel of cider to these troops "every other day." His 10-year old son Cornelius reportedly saw Washington on his horse three times. During one these sightings the General was watering his horse at the spring, giving rise to the name "Washington Spring".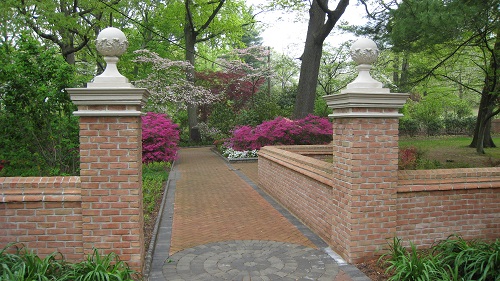 On Sept. 17th, Washington and the Marquis de Lafayette, headquartered at the northern end of the encampment in the "Soldier Hill" area in Oradell, left for Connecticut to meet the recently arrived French commanding officers. The rest of the Continental Army decamped on Sept. 20.
Van Saun Park, whose 140 acres include Washington Spring, was created in 1957.
Bergen County Department of Parks
One Bergen County Plaza • 4th Floor • Hackensack, NJ 07601-7076
Phone: 201-336-7275