Bergen County Disaster Chaplaincy Program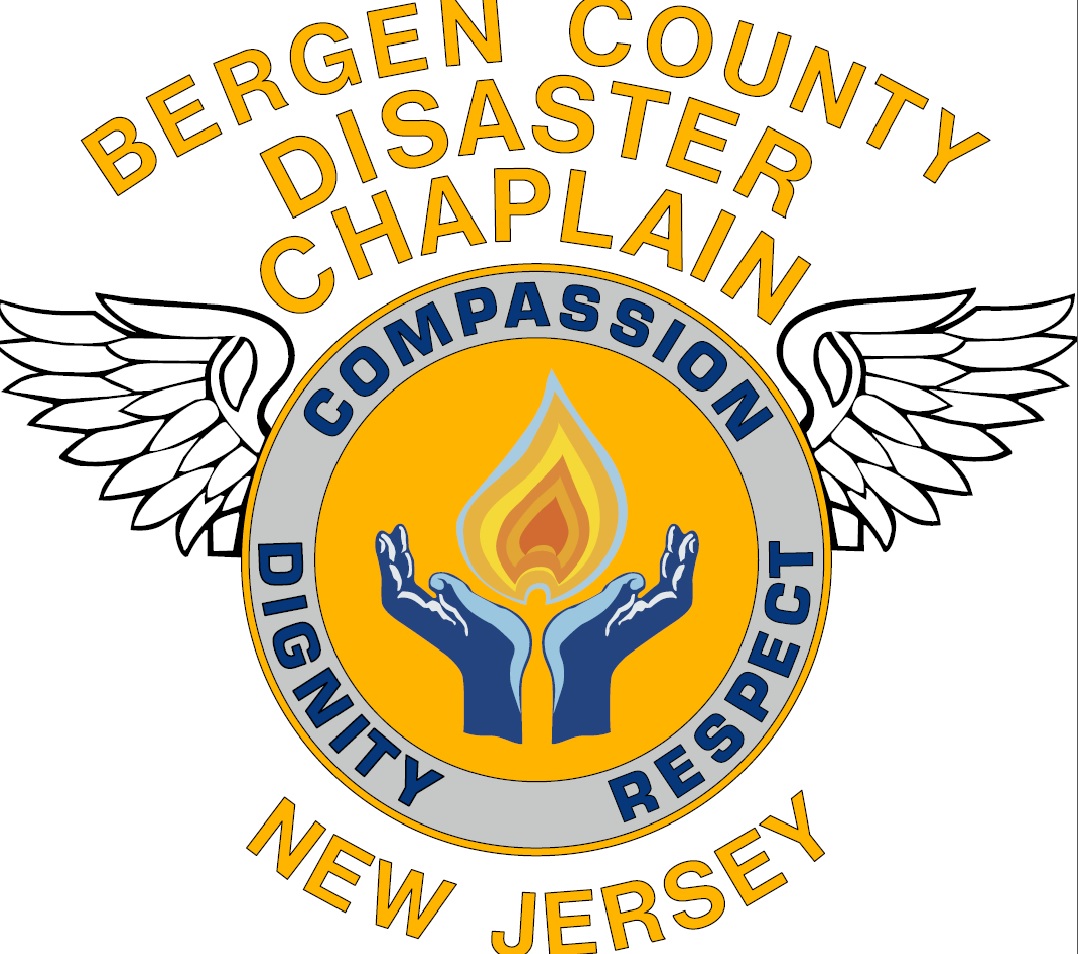 The Bergen County Disaster Chaplaincy program is designed to allow clergy from all religious faiths to provide a level of comfort to those involved in traumatic and devastating events. The Disaster Chaplains are a pool of volunteers who are appropriately screened, trained and credentialed faith base leaders. In time of need, some people find if much easier to speak to faith based leaders who are working on scene besides mental health care professionals to help victims or first responders cope with emergencies, disasters, crisis and traumatic events.
These chaplains will be called upon to respond to natural and man-made disastrous or traumatic events.
All of the potential Disaster Chaplains must take a skill building disaster chaplain course from a vetted core of faith based leaders employed by the Disaster Chaplaincy Service. The course enhances the level of confidence and comprehension for each chaplain to effectively console victims of any faith or no faith. The scope of care is immediate spiritual and psychological first aid and not counseling. Each Disaster Chaplain adheres to a code of conduct that has been put in effect by the Bergen County Office of Emergency Management. Having the code of conduct in place will ensure that each chaplain understands the structure of disaster response by emergency officials, their role during a disaster response and overall mission objective to help people negotiate thru an extremely difficult time.
Any Municipality within the County of Bergen or any agency within the region of Bergen County could make a request for this resource. To make a request please call Bergen County Communications at 201-336-7705 and request that BCOEM, Det. Ron Salzano, activate the Disaster Chaplaincy Program.
Sgt. Matthew J. Tiedemann, CEM, CPM
County Coordinator
201-785-5757
Evelyn Powell
Executive Administrative Assistant


---
Bergen County Department of Public Safety
Division of Emergency Management
285 Campgaw Road • Mahwah, NJ 07430
Hours: Mon - Fri 8am - 5pm