COVID-19 Information & Links

Bergen County COVID-19 Drive-Thru Test Site:
BERGEN NEW BRIDGE MEDICAL CENTER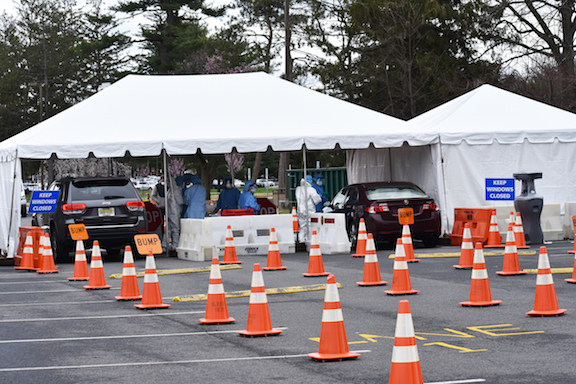 Where: The county operated site is located at: Bergen New Bridge Medical Center at 230 East Ridgewood Avenue, Paramus, NJ. This is an APPOINTMENT ONLY site.
Who: This site is open to Bergen County residents who are symptomatic; this site will continue to serve first responders and healthcare professionals who live or work in Bergen County as well.
Symptomatic Bergen County residents, first responders or healthcare professionals must provide photo identification proving their residency and/or professionals to provide qualifying photo id.
How:
OPTION 1. Residents must first be screened by completing a brief survey located at https://www.newbridgehealth.org and evaluated by a Telehealth doctor. Patients will then be given a confirmation code number to present at the drive-thru testing site that corresponds with their appointment.
OR
OPTION 2. Patients with orders (prescription) from their private physicians have expedited scheduling.
Log into portal:https://www.newbridgehealth.org/
Follow link to COVID screening and follow prompts to upload a doctor's order (prescription) into the system.
More information is available at: https://www.newbridgehealth.org and at https://co.bergen.nj.us/
WHEN: By appointment 7 days a week
*** Please note that this is a County operated site and is separate from the FEMA site located at Bergen Community College in Paramus.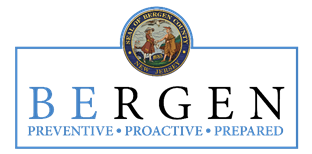 PPE DONATIONS NEEDED
"We make a living by what we get. We make a life by what we give.". ― Winston S. Churchill
During these difficult times, proper Personal Protective Equipment (PPE) is essential in protecting the lives of our healthcare workers and first responders, and saving the lives of our neighbors. Please consider donating supplies which are much needed on the front lines of our fight against COVID-19.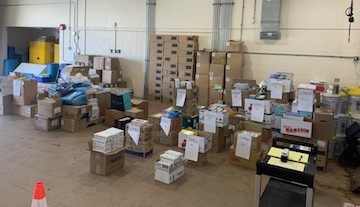 The County is accepting small and large donations alike! Details below:
Monday through Friday, 9AM to 2PM
Bergen County Annex Building
220 East Ridgewood Avenue, Paramus
(located behind Bergen New Bridge Medical Center, off of Pascack Road/Ridgewood Ave)
Businesses and residents can email PPEdonations@co.bergen.nj.us should there be any specific questions about PPE donations. Please consider helping our community, our frontline responders--our Bergen County family.